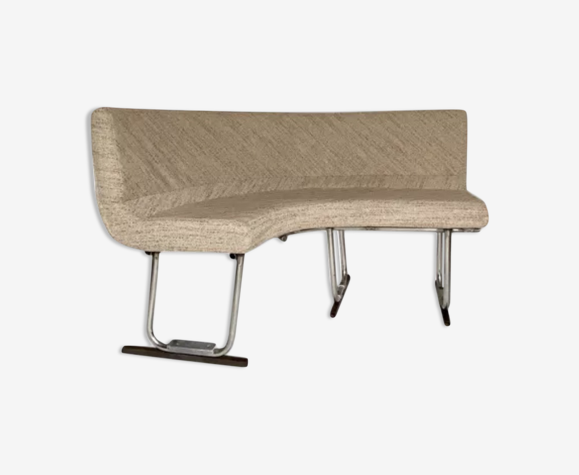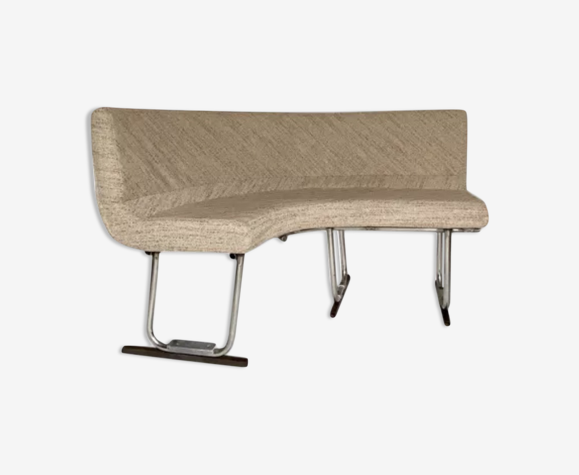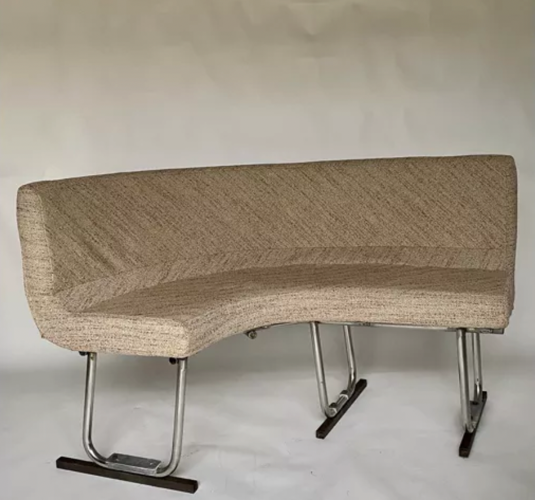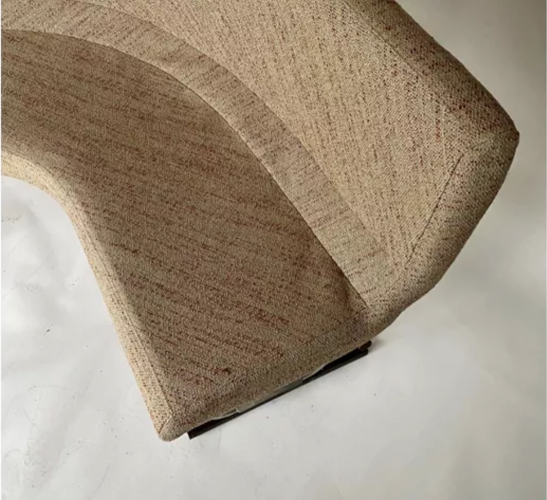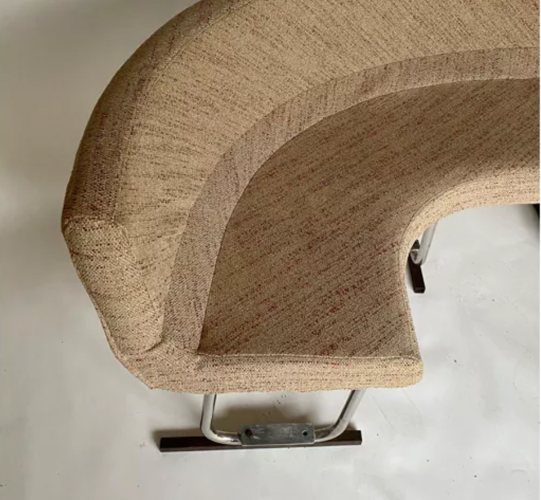 Description
(Show original description)
(Translate)
This unique and original piece will bring a vintage touch to your interior. The seat was made to measure by our shock seamstress, anne-cecile. The choice of fabric fell on a furnishing fabric with technical specificities dedicated to the repair of armchairs and seats. This fabric has a raster appearance in orange brick and beige tones. Marie wanted to choose an oeko-tex certified fabric (it was checked at each stage of the treatment: raw materials, threads, dyeing. It does not contain chemicals that are harmful to health.) fabric properties: martindale: 35000 (intensive use) certified: oeko-tex and ethica-tex. 47% cotton 44% polyester 8% acrylic 1%polyamide (70% of the cotton used is recycled) stainstop technology: thanks to a treatment in the finish of the weave, just with a little water and a cloth the stains disappear. Products made 100% in spain (no import) properties of the bench: fabric seat and metal foot, very comfortable to settle with others. Dimensions: 150 cm long – 84 cm high – 50 cm wide. The structure perpendicular to the feet makes it possible to stabilize the seat if the structure is not fixed to the ground. Weight: 30 kgs.
Cette pièce unique et originale apportera une touche vintage à votre intérieur. L'assise a été réalisée sur-mesure par notre couturière de choc, anne-cecile. Le choix du tissus s'est porté sur un tissu d'ameublement aux spécificités techniques dédiées à la réfection de fauteuils et sièges. Ce tissu présente un aspect tramé dans les tons brique orangé et beige. Marie a souhaité choisir un tissu certifié oeko-tex (il a été contrôlé à chaque étape du traitement: matières premières, fils, teinture. Il ne contient pas de produits chimiques nocifs pour la santé.) propriétés du tissu: martindale: 35000 (usage intensif) certifié: oeko-tex et ethica-tex. 47% coton 44% polyester 8% acrylique 1%polyamide (70% du coton utilisé est recyclé) stainstop technology: grace a un traitement dans la finition du tissage, juste avec un peu d'eau et un torchon les taches disparaissent. Produits fabriqués 100% en espagne (pas d'importation) propriétés de la banquette: assise en tissu et pied en métal, très confortable pour s'installer à plusieurs. Dimensions: 150 cm de longueur – 84 cm de hauteur – 50 cm de largeur. La structure perpendiculaire aux pieds permet de stabiliser l'assise si la structure n'est pas fixée au sol. Poids: 30 kgs.
Ref. : FKAU4E6Z
Dimension

H84 x W150 x D50

Color

beige

Materials

fabric

Style

vintage
Professionnal client ? Enjoy exclusive benefits on SelencyPro
This seller has been carefully selected for their reliability and unique items. Let yourself be tempted.
Pro Seller
This unique and original piece will bring a vintage touch to your interior. The seat was made... [Read more]
Dimension : H84 x W150 x D50
Delivery option(s) available:
This item is negotiable, let's see what price you can get !