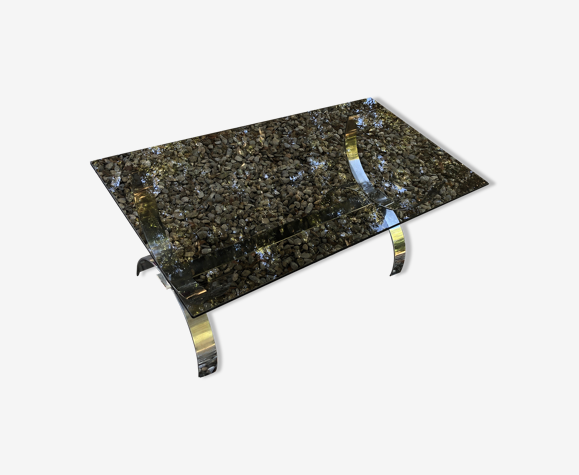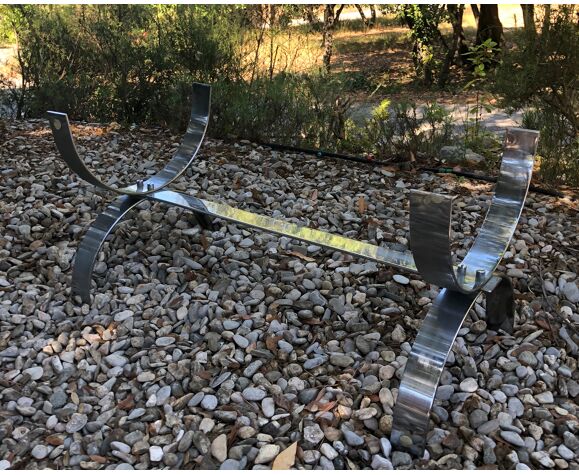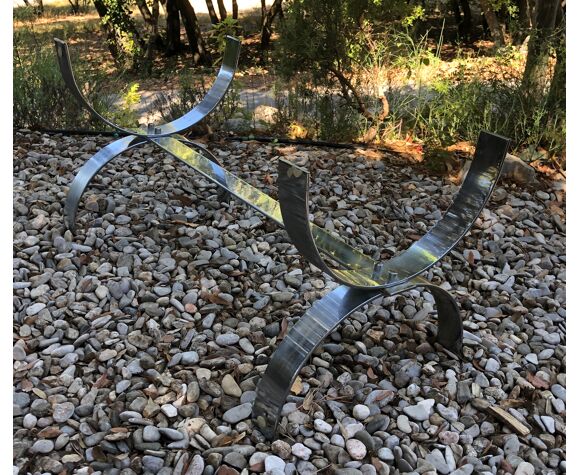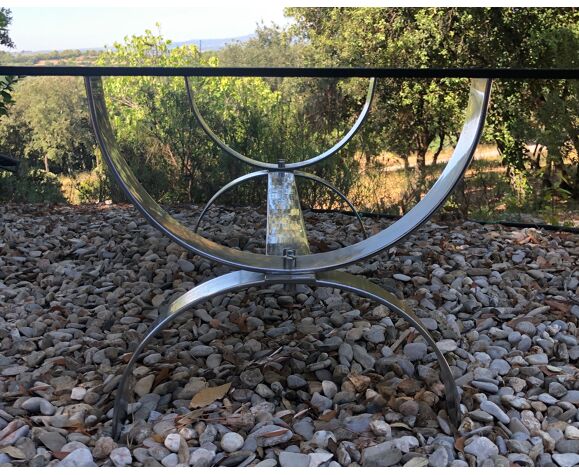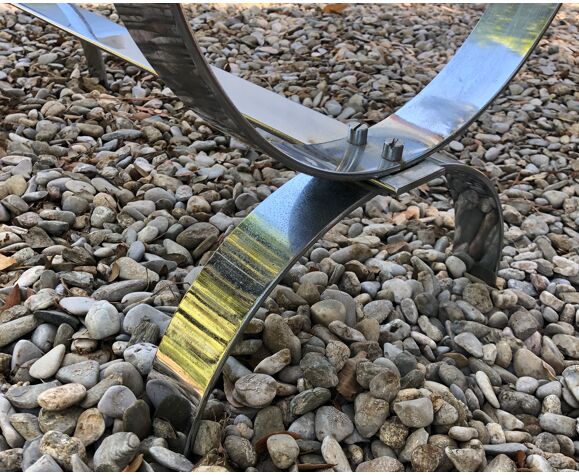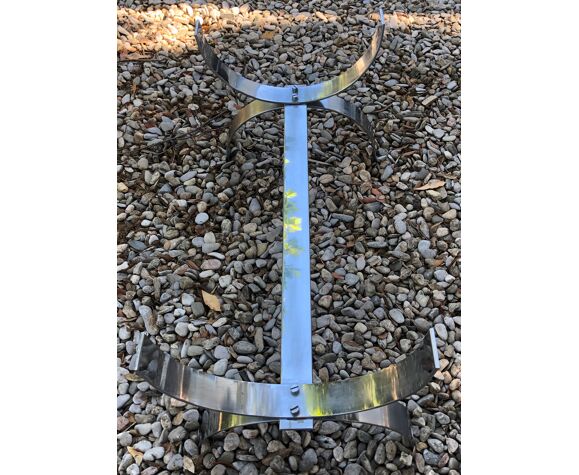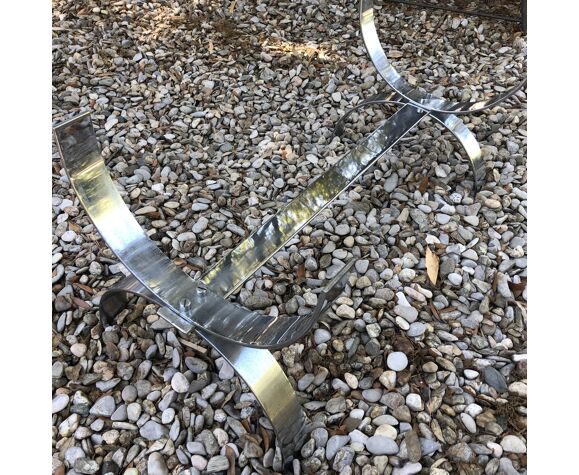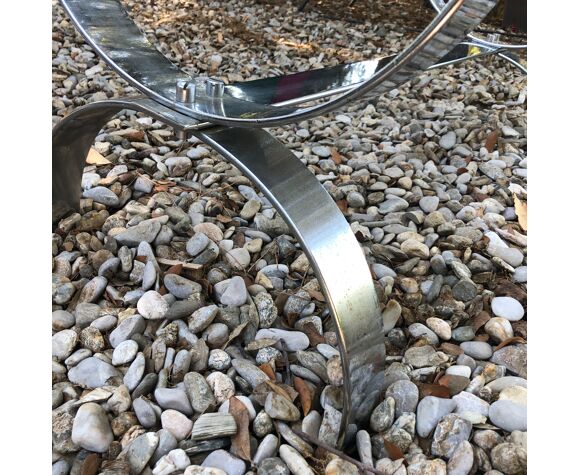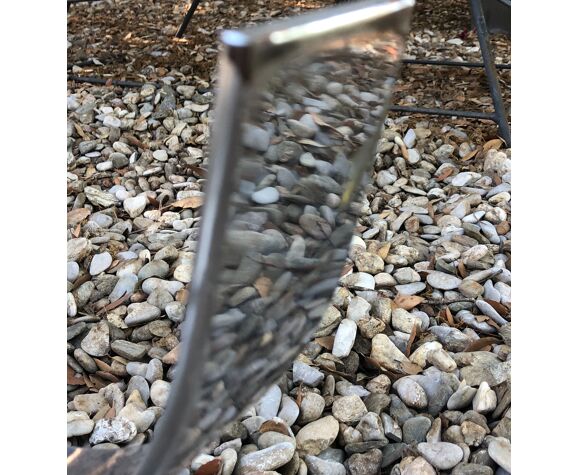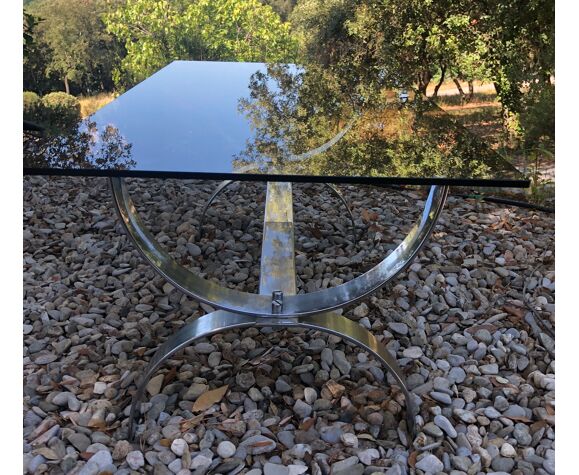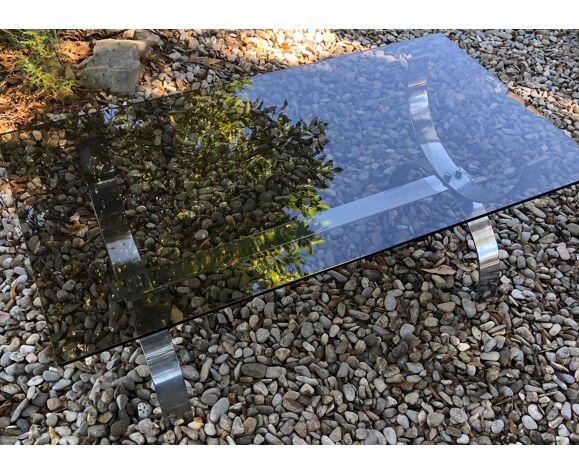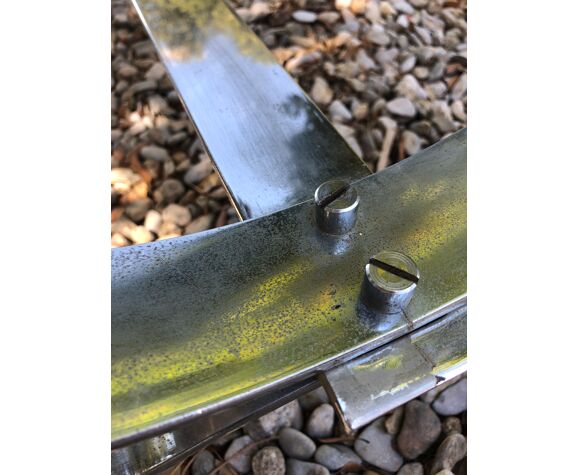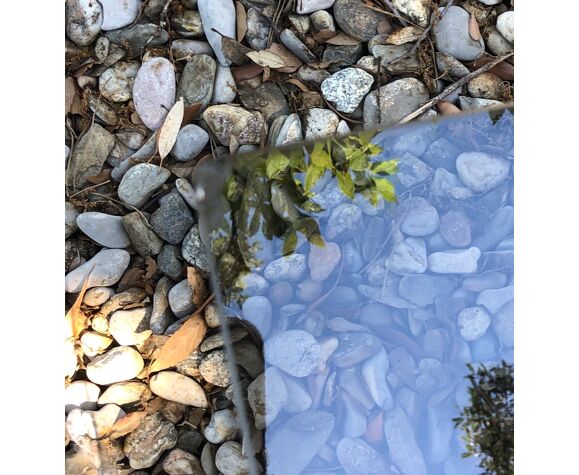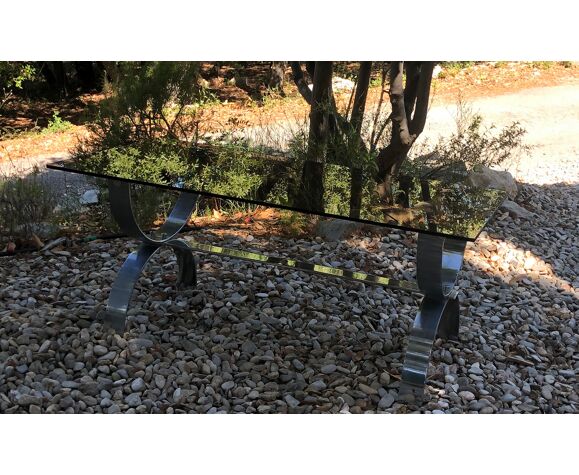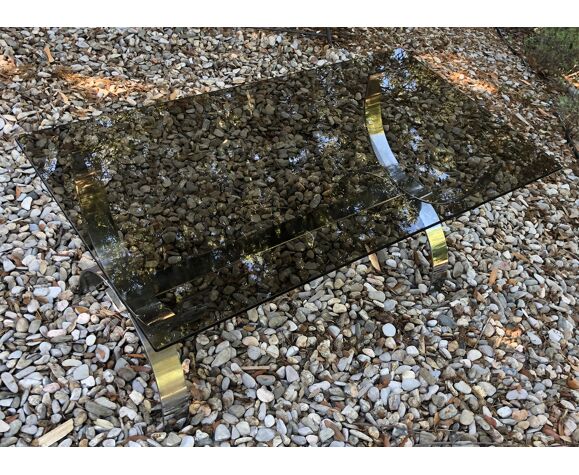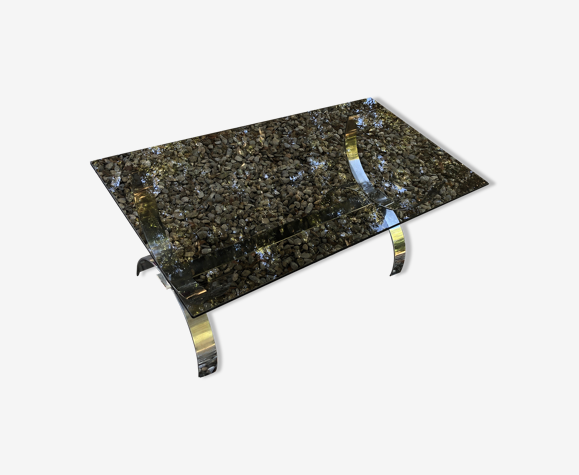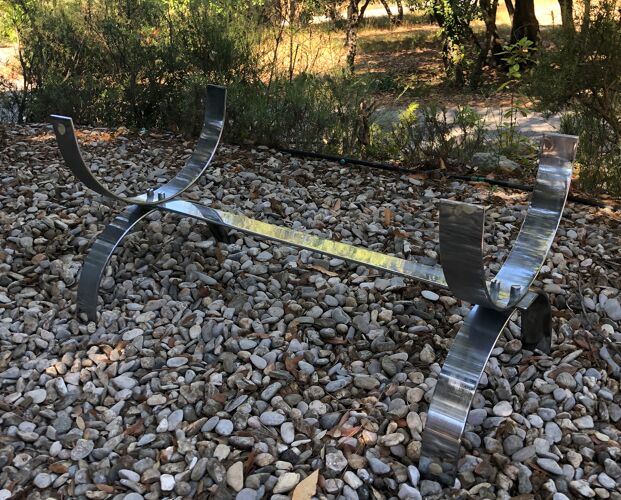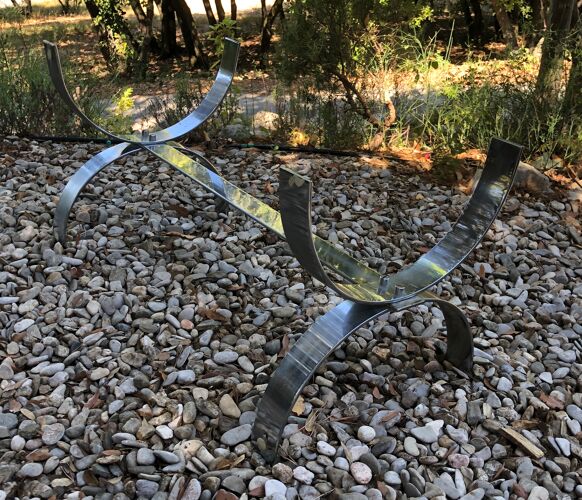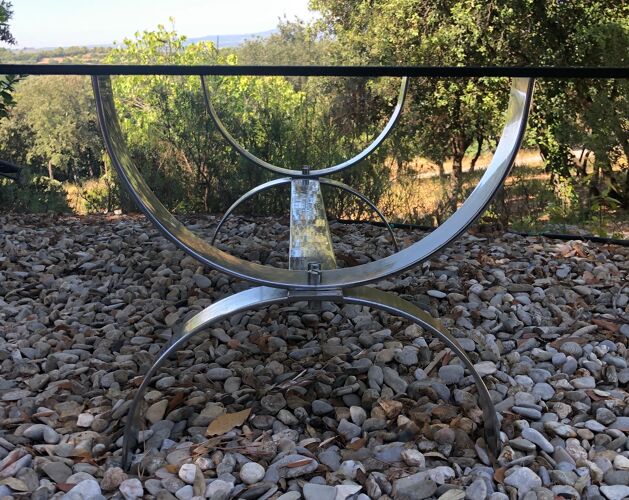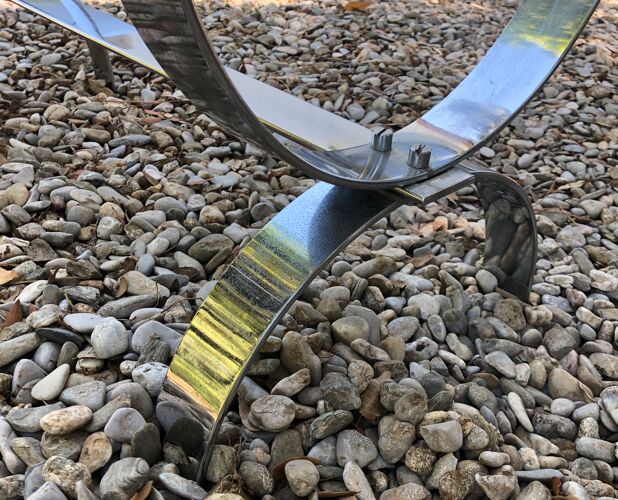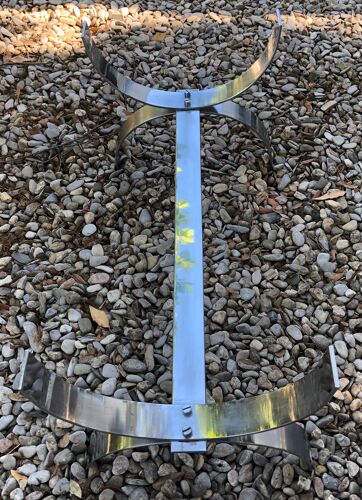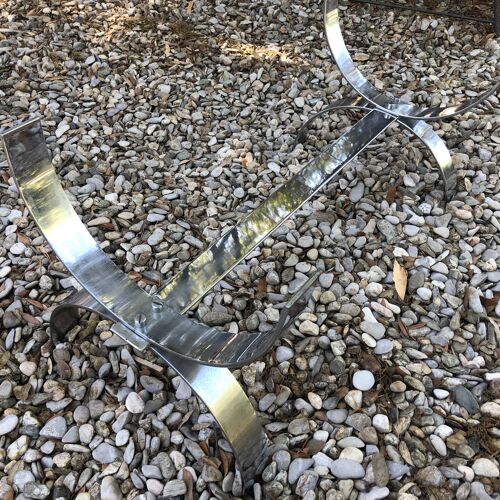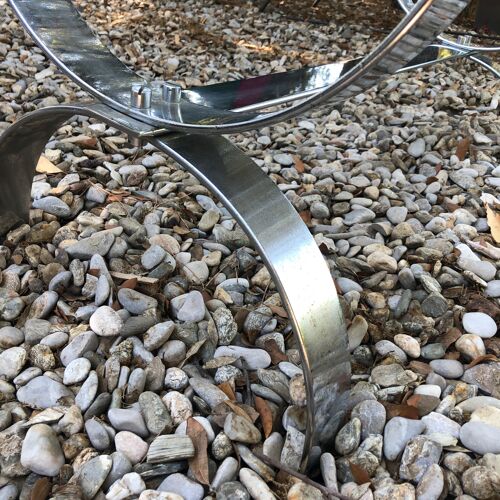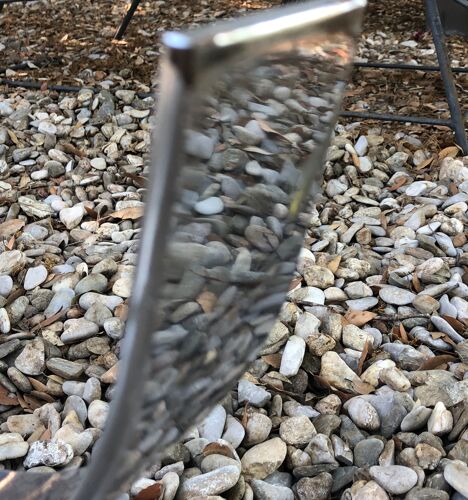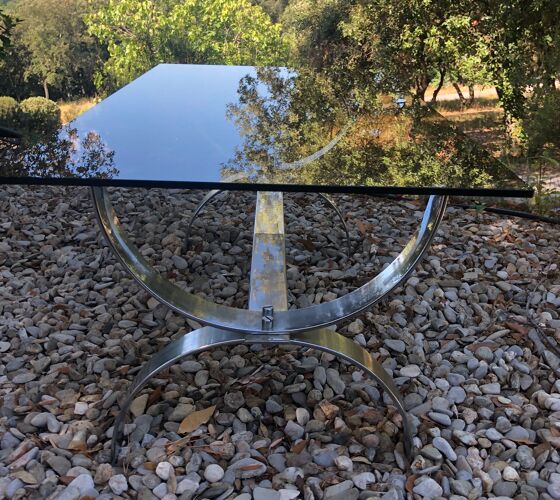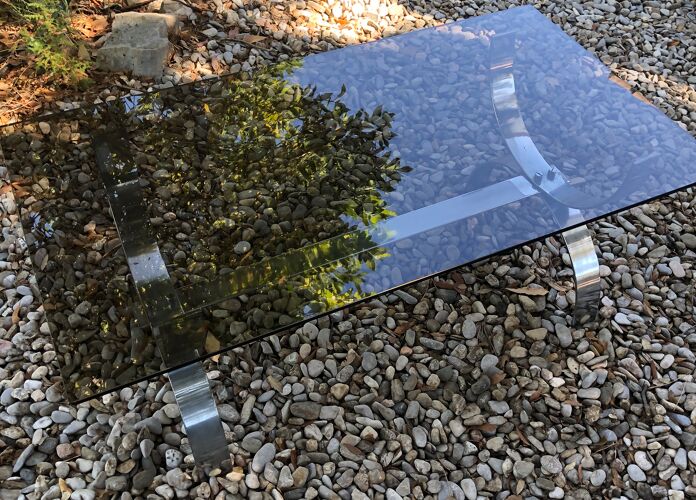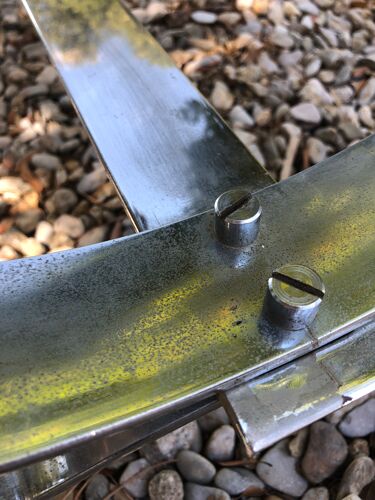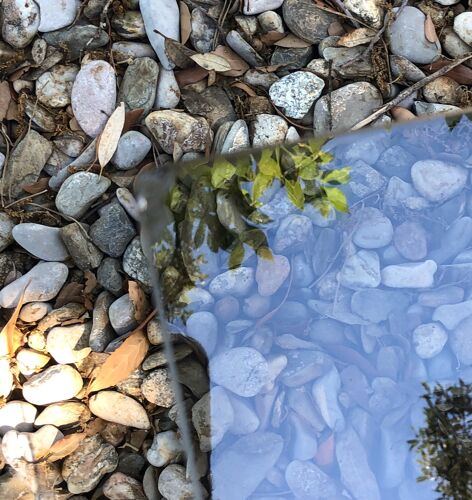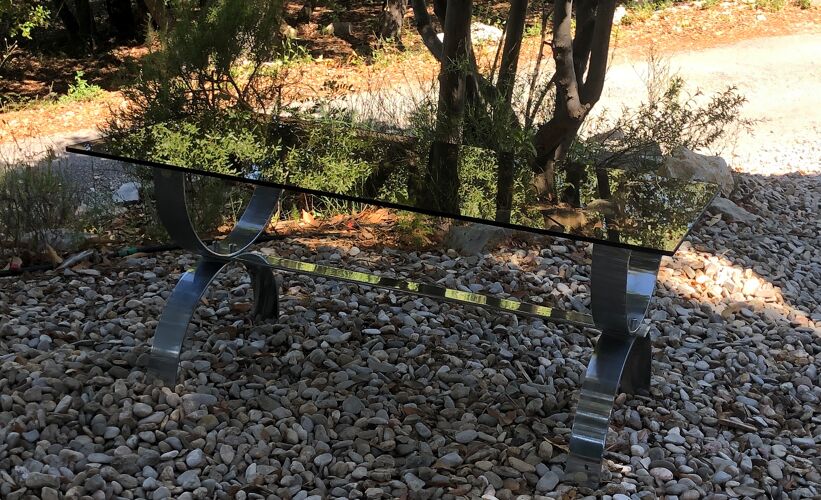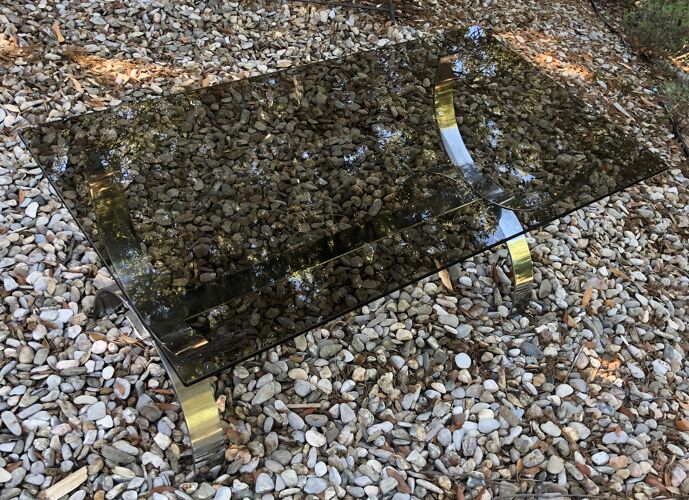 Description
(Show original description)
(Translate)
Coffee table from the 70s, in smoked glass and chrome steel. Dimensions: h42 X w98 X d54. Thick smoked glass top, chrome steel base. 
 Very solid. The glass plate sits directly on the feet and is not screwed. Very good condition, some small normal traces for its age on the metal, small shine on a corner of the glass and that two small stripes of use on the glass top.
 Willy rizzo / romeo rega.
Table basse des années 70, en verre fumé et acier chromé

 Dimensions: h42 X l98 X p54. Plateau en verre fumé épais, piètement en acier chromé. 
 Très solide. La plaque de verre se pose directement sur les pieds et n'est pas vissée. Très bon état, quelques petites traces normales pour son age sur le métal, petit éclat sur un coin du verre et que deux petits rayures d'usage sur le plateau en verre.
 Willy rizzo / romeo rega.
Ref. : AU8HDWVH