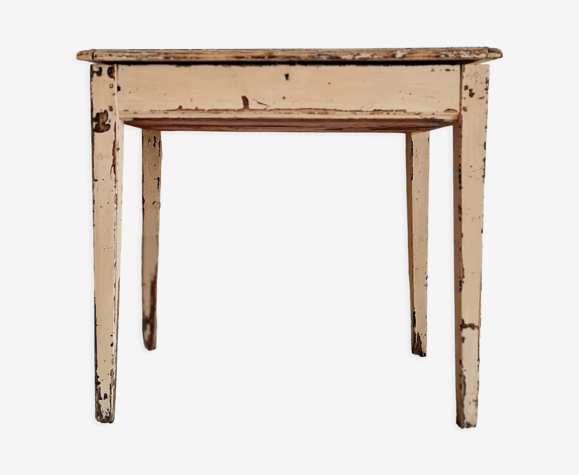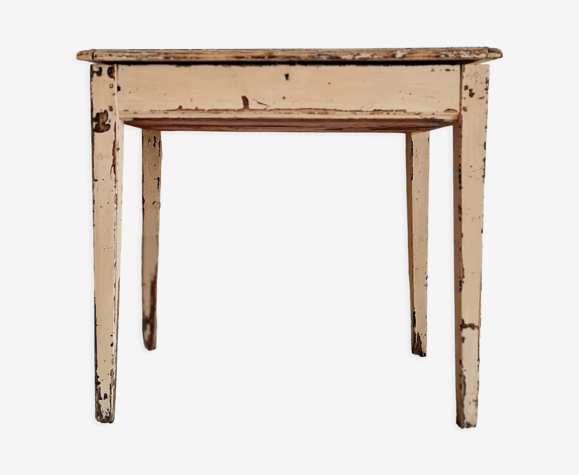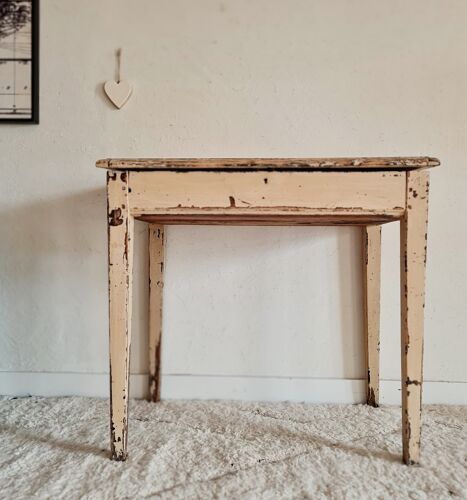 Description
(Show original description)
(Translate)
This antique office sports an intense patina for our greatest pleasure. A unique piece of furniture with an incomparable experience with its extreme or even brutal patina. This retro desk is made of solid wood. Its tray lifts to reveal a beautiful storage area separated into 3 lockers. The legs of the desk are slightly tapered. Old, this office displays stigmata of its advanced age including two damaged feet (see photos). The office remains stable and solid. And a few insect holes dotted around. The tray does not snap into the clasps but this does not affect the stability of the tray. We like the small presentation tray to leave pencils, deco and thus lift the tray without removing everything. At the atelier, we literally fell in love with this vintage furniture quite unique, authentic, a bit bohemian.
Ce bureau ancien arbore une patine intense pour notre plus grand plaisir. Un meuble unique au vécu incomparable avec sa patine extrême voire brutale. Ce pupitre rétro est en bois massif. Son plateau se soulève pour révéler une belle surface de rangement séparée en 3 casiers. Les pieds du bureau sont légèrement fuselés. Ancien, ce bureau affiche des stigmates de son âge avancé notamment avec deux pieds abimés (cf. Photos). Le bureau reste stable et solide. Et quelques trous d'insectes parsemés. Le plateau ne s'enclenche pas dans les fermoirs mais cela n'entache en rien la stabilité du plateau. Nous aimons le petit plateau de présentation pour y laisser à loisir crayons, deco et ainsi soulever le plateau sans tout ôter. A l'atelier, nous sommes littéralement tombés sous le charme de ce meuble vintage tout à fait unique, authentique, un brin bohème.
Ref. : 64VA9VCU
Pro Seller
This antique office sports an intense patina for our greatest pleasure. A unique piece of... [Read more]
Dimension : H80 x W84 x D56
Delivery option(s) available:
This item is negotiable, let's see what price you can get !