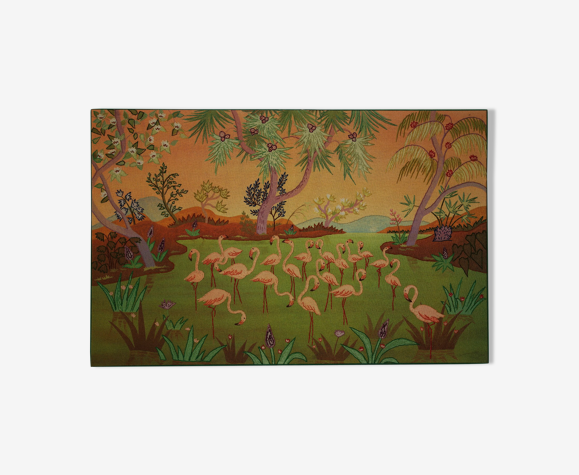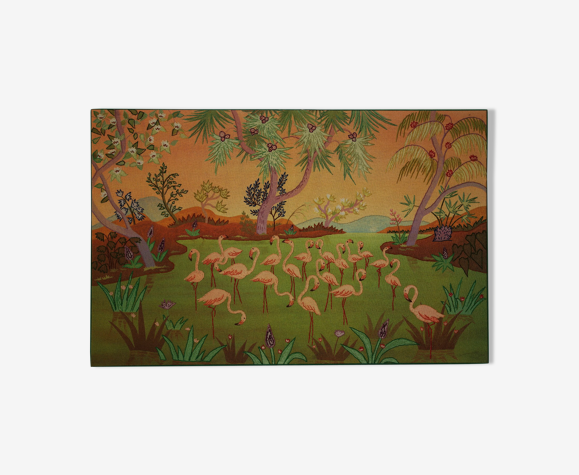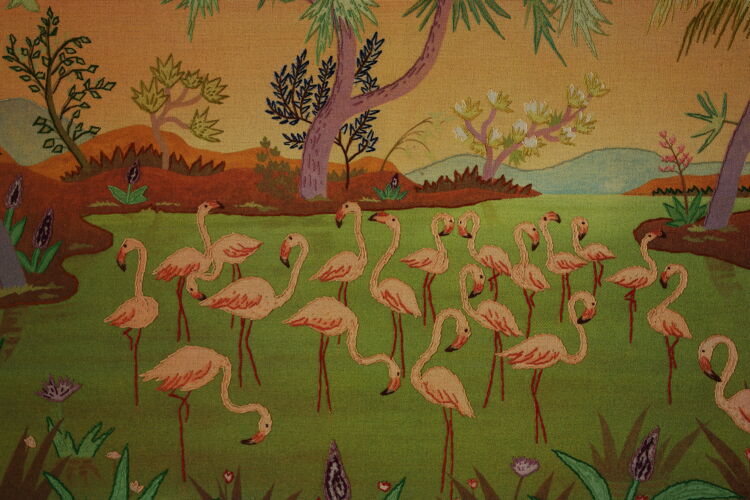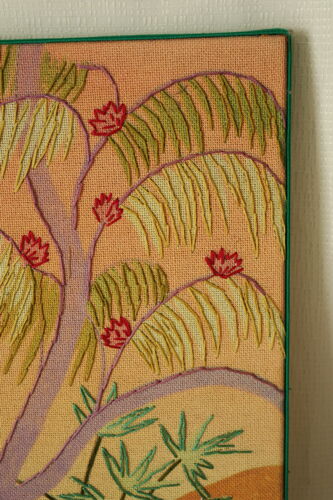 Description
(Show original description)
(Translate)
Tapestry wall embroidery vintage pink Flemish landscape on a printed decoration, frame green velvet border, wooden support cardboard background. Full of charm, cheerful and colorful. Dimensions 94 X 61 X1.5 cm
Tapisserie broderie murale vintage paysage flamands rose sur un décor imprimé, cadre bordure velours vert, support bois fond cartonné. Plein de charme, gaie et coloré. Dimensions 94 X 61 X1.5 cm
Ref. : 2Y73HK2F
Dimension

H61 x W94 x D2

Color

multicolour

Materials

fabric

Style

vintage
Sellers like this? We'd like to have thousands of them! This seller has fulfilled all of their clients' expectations. Will you be up next?
Pro Seller
Tapestry wall embroidery vintage pink Flemish landscape on a printed decoration, frame green... [Read more]
Dimension : H61 x W94 x D2
Delivery option(s) available:
This item isn't from a factory. It has a history that makes it unique and authentic.