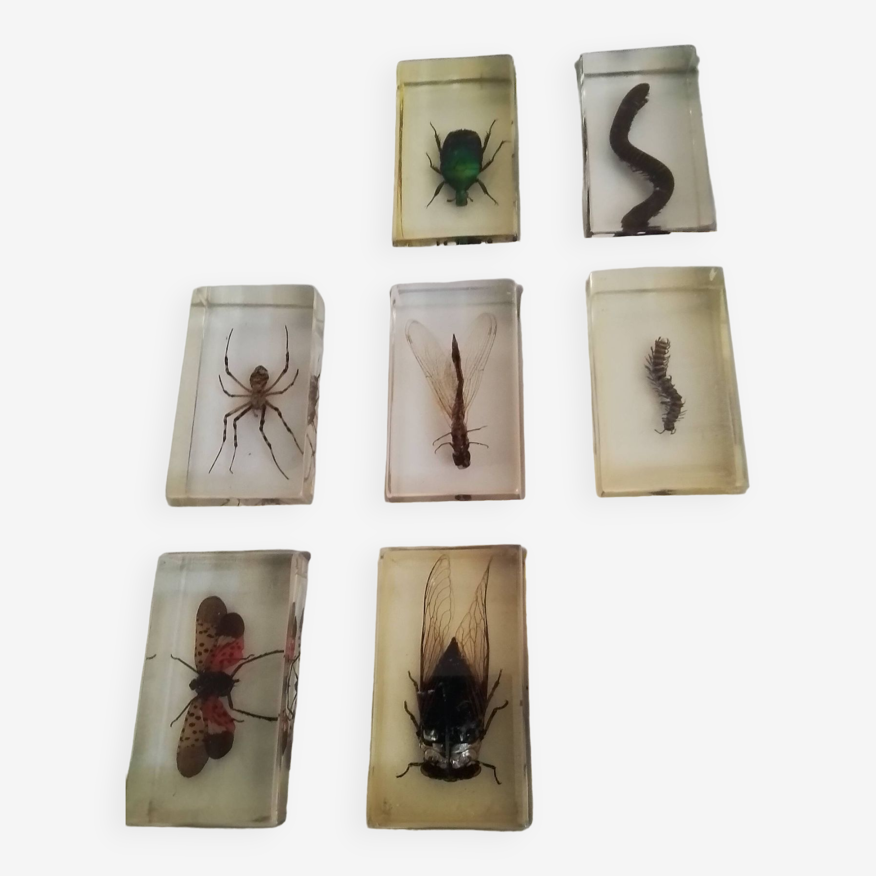 Page 1 of 9
Lot of 7 insects individually preserved in resin.
Batch of 7

H28 x W34 x D4

bakelite

multicolour
🙈 Oops, this product is already sold or unavailable. Discover our 1500 new products or products similar to this item !
Description
Box of 7 insects...to give you chills. The case measures 34 cm wide by 28 cm high. The insects preserved in resin measure 8 cm.
Ref. : XCSHKSCA
Dimensions :

H28 x W34 x D4

Color :

multicolour

Material :

bakelite

Style :

vintage
Return your item within 14 days
Carrefully selected sellers