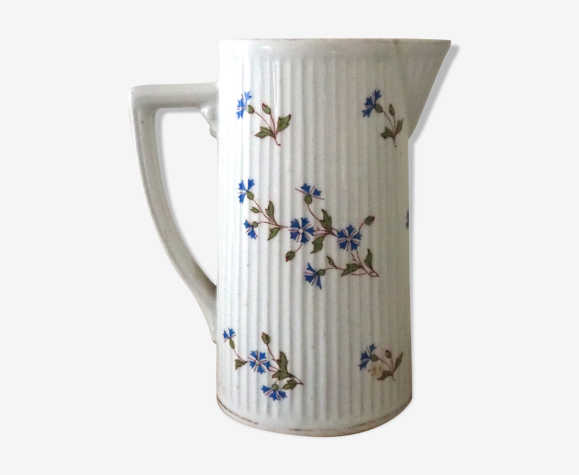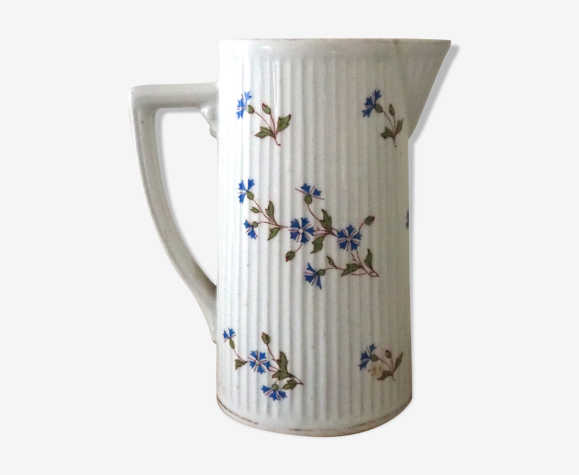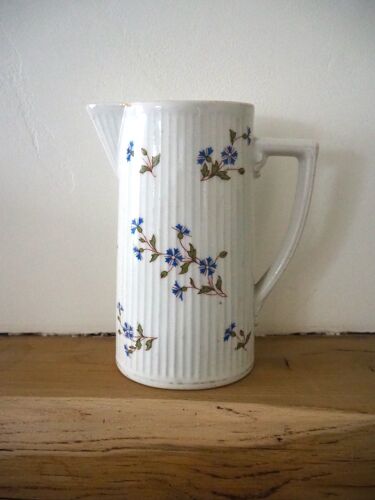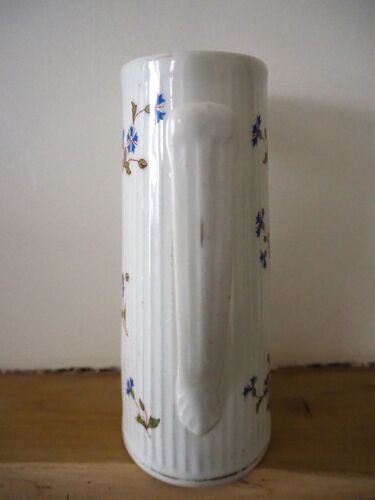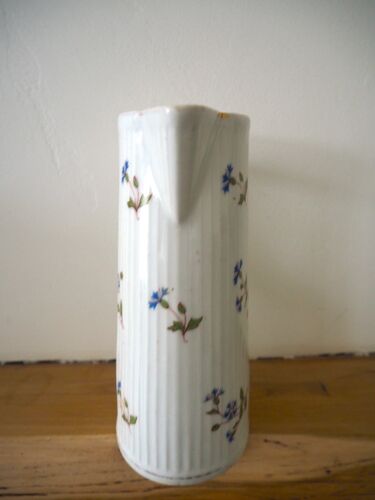 Description
(Show original description)
(Translate)
Old pitcher - brau - broc - ceramic. Ref m221. Old ceramic pitcher with pretty blueberry under white background. In very good condition despite the golden edges that have faded over time. This pitcher may have traces related to time. But this does not detract from its function and especially its charm as shown in the photos. Photos are an integral part of the description of the object. Do not hesitate to look at them carefully. The dimensions of this pitcher are 16 cm for its length, 6.5 cm deep with a height of 18 cm. Its capacity is 650 ml. Weight, unpackaged: 0.320 kg. The shipping price does not include insurance. If you wish to insure it do not hesitate to contact me so that I inform you of the cost of it. I decline all responsibility in case of loss, theft or damage of the package during its transport. Shipping costs take into account careful and adapted packaging. Delivery by mondial relay france: 7 €. Delivery by colissimo france: 10 €. For an international shipment, in corsica, in the dom / tom, contact me by email.
Ancien pichet - brau – broc - en céramique. Réf m221. Ancien pichet en céramique avec de jolis bleuet sous fond blanc. En très bon état malgré les liserés dorés qui se sont estompés avec le temps. Ce pichet peut présenter des traces liées au temps. Mais cela n'enlève en rien à sa fonction et surtout à son charme comme le montre les photos. Les photos font parties intégrantes de description de l'objet. N'hésitez pas à les regarder attentivement. Les dimensions de ce pichet sont de 16 cm pour sa longueur, de 6, 5 cm de profondeur avec une hauteur de 18 cm. Sa contenance est de 650 ml. Poids, non emballé : 0, 320 kg. Le prix d'expédition ne comprends pas d'assurance. Si vous souhaitez l'assurer n'hésitez pas à prendre contact avec moi afin que je vous informe du coût de celle-ci. Je décline toutes responsabilités en cas de perte, de vol ou détérioration du colis pendant son acheminement. Les frais d'expéditions prennent en compte un emballage soigneux et adapté. Livraison par mondial relay france : 7 €. Livraison par colissimo france : 10 €. Pour un envoi international, en corse, dans les dom/tom, prenez contact avec moi par mail.
Ref. : VDBAEGXA
Dimension

H18 x W16 x D7

Color

white

Materials

ceramics, porcelain and earthenware

Style

classic
Professionnal client ? Enjoy exclusive benefits on SelencyPro
Pro Seller
Old pitcher - brau - broc - ceramic. Ref m221. Old ceramic pitcher with pretty blueberry under... [Read more]
Dimension : H18 x W16 x D7
Delivery option(s) available:
This item is negotiable, let's see what price you can get !