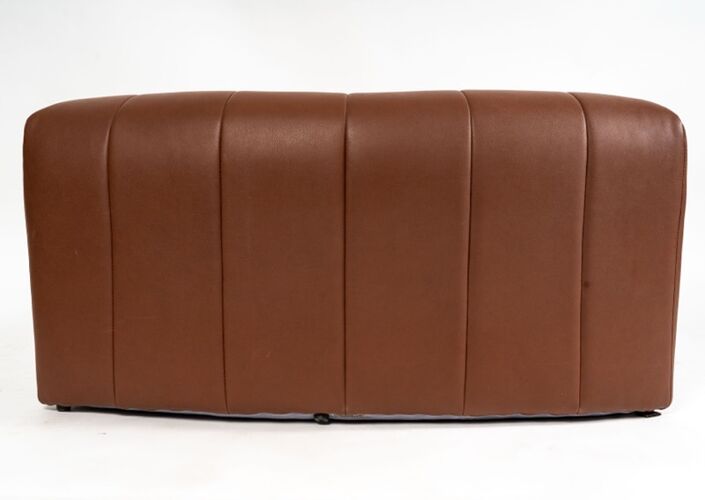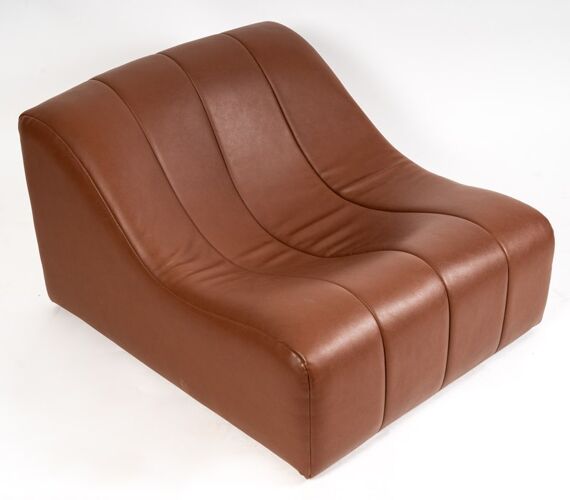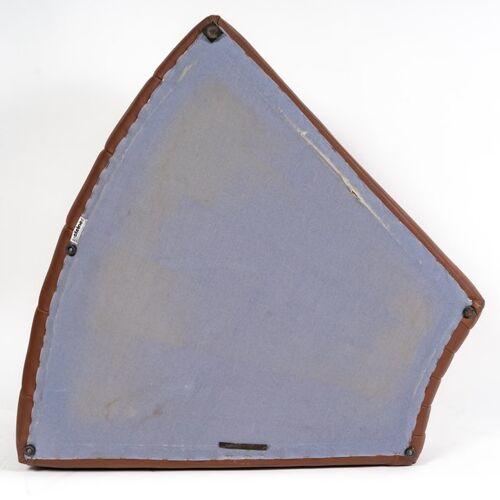 Description
(Show original description)
(Translate)
Paris, 1970. The designer kwok hoï chan, who works for the design editor steiner, signs one of his most important creations: the chromatic set. Redone in skai. It consists of four free-standing, side-by-side armchairs, each about 90 centimeters deep and ranging in width from 81 to 106 centimeters. With a diameter of one meter, this element can be used as a footrest and fits easily in the circle formed by the seaters. Foamy condition very good. Upholstery : very good condition, redone 2 years ago in skai. We can therefore decide exactly in which direction and in which colors (more than 100 available!) to undulate his living room! It is even possible to wrap the sofa around a pole! Not content with being sculptural, chromatic is also ergonomic. It has been designed to easily adapt to different morphologies: for each of the heaters, the central point is located lower than the sides. The quality of the structure and the use of foam give the furniture all its flexibility. Draping this succession of ridges and bowls is not easy.
Paris, 1970. Le designer kwok hoï chan, qui œuvre pour le compte de l'éditeur de design steiner, signe une de ces plus importantes créations: l'ensemble chromatique. Refait en skaï. Il se compose de quatre chauffeuses autonomes et juxtaposables, profondes d'environ 90 centimètres et de largeurs variant entre 81 et 106 centimètres. D'un mètre de diamètre, cet élément peut servir de repose-pieds et s'inscrit aisément dans le cercle formé par les chauffeuses. Etat mousse très bon état. Revêtement : très bon état refait il y a a 2 ans en skaï.
Ref. : QJZWVHFD
Professionnal client ? Enjoy exclusive benefits on SelencyPro
Paris, 1970. The designer kwok hoï chan, who works for the design editor steiner, signs one... [Read more]
Dimension : H56 x W1 x D40
Designer : Chan Kwok, Hoi
Delivery option(s) available:
If design only gains worth in time, hunting can only be beneficial.