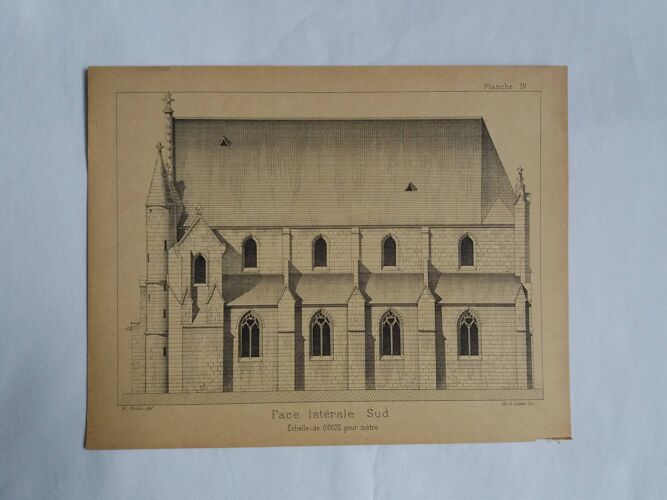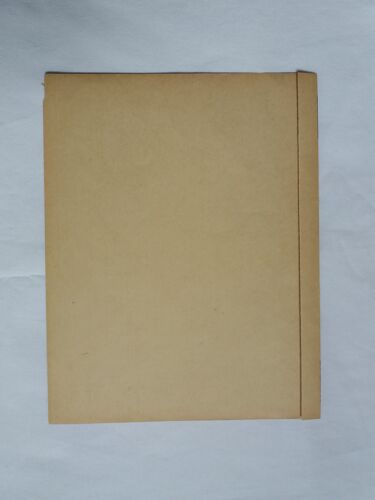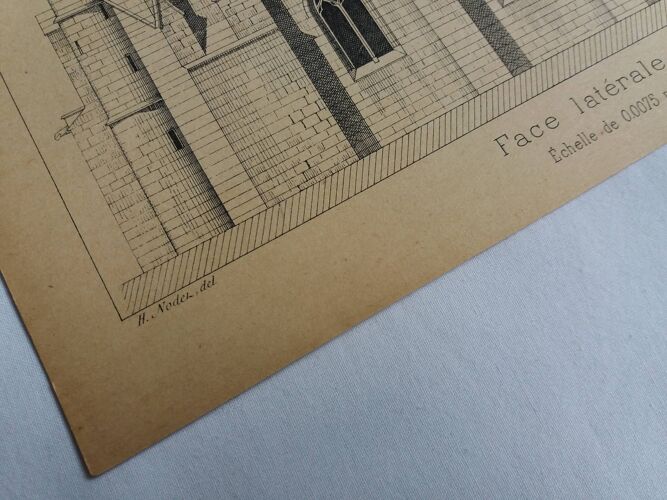 Description
(Show original description)
(Translate)
Nice old lithograph on a rather thick paper, representing an architectural view of the south side façade of a church (which I unfortunately did not manage to identify). It has the inscription "h. Noder, del" on the left and the lithographer seems to be "ch. Guilland" of tours (mention in the lower right corner). It is in relatively good condition, no spot, but it does not hide its age: the lower right corner is a little damaged, and the paper has probably taken a non-original coloring. It measures 27.8 cm by 22 cm. It will be sent flat between several layers of cardboard, and previously slipped into a plastic pouch to prevent it from being damaged if the package took water or moisture, in your mailbox for example. Two other lithographs of the same church are available in my shop, if you want to order several, you will only pay one shipment. To do this, choose the desired delivery for the first and "collection from the seller" (free) for the following. Attention, no shipping between december 16 and 23, 2022.
Jolie lithographie ancienne sur un papier assez épais, représentant une vue architecturale de la façade latérale sud d'une église (que je n'ai malheureusement pas réussie à identifier). Elle comporte la mention « h. Noder, del » à gauche et le lithographe semble être « ch. Guilland » de tours (mention dans le coin inférieur droit). Elle est en relativement bon état, pas de tache, mais elle ne cache pas son âge : le coin inférieur droit est un peu abimé, et le papier a probablement pris une coloration non d'origine. Elle mesure 27, 8 cm par 22 cm. Elle sera envoyée bien à plat entre plusieurs couches de carton, et préalablement glissée dans une pochette plastique pour éviter qu'elle e s'abime si le colis prenait l'eau ou l'humidité, dans votre boite aux lettres par exemple. Deux autres lithographies de la même église sont disponibles dans ma boutique, si vous souhaitez en commander plusieurs, vous ne paierez qu'une expédition. Pour cela, choisissez la livraison souhaitée pour la première et « retrait chez le vendeur » (gratuit donc) pour les suivantes. Attention, pas d'expédition entre le 16 et le 23 décembre 2022.
Ref. : BQDYVHXJ
Dimension

H22 x W28

Color

beige

Materials

paper

Style

vintage
Pro Seller
Nice old lithograph on a rather thick paper, representing an architectural view of the south... [Read more]
Dimension : H22 x W28
Delivery option(s) available:
This item is negotiable, let's see what price you can get !