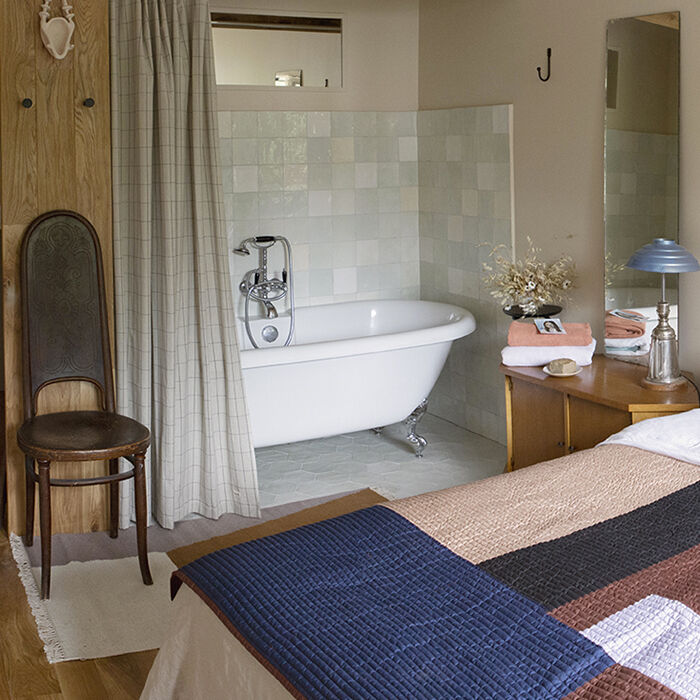 THEY TRUSTED SELENCY
La Folie Barbizon, hotel & artists' residence
Project: Lionel Bensemoun.
Photos: Marilyn Clark.
Address: 5 Grande Rue, 77630 Barbizon.
More info about the location here.

Once, there was New York's Chelsea Hotel; now, there's France's La Folie Barbizon. Like the Chelsea Hotel, it's an atypical spot for curious types and wandering artists, set not in the heart of Manhattan, but in the heart of the Fontainebleau forest. The big difference between La Folie Barbizon and its predecessor, The Chelsea, is that La Folie Barbizon is a little more up-to-date with the times. It's a spot to catch your breath, to meditate, to meet—playing host to everything from art openings to sustainability conferences. Those secondhand furnishings you see? Found on Selency, of course. A green oasis, in more ways than one.